Communication Design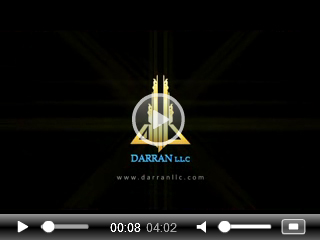 Darran has been the pioneers in technology and introduced many innovative products in the market. We have a strict no-compromise-on-quality policy as we look to offer the most sophisticated and refined technological products. A testimony to this fact would be our latest range of multi-touch products, which are yet another innovation in the Omani tech market. To find out why the Multi touch products from Darran are truly ahead of its time:
Our Multi Touch Products have a dual advantage as they include a superior Swedish software (NUITEQ) and contemporary Italian hardware (Interactive Box). This product has been found to be better in performance and capabilities as compared to other products in the market..



It is an innovative system that allows users through software applications, to inquire and share information needed, to design, plan, and enjoy with simple, natural and intuitive finger gestures.
Our Multi Touch Products are customizable in design plus the digital signage software allows you to select and organize contents, create new folders or navigate paths. By changing the program settings, it is also possible to choose different file visualizations, enhance the quality, zoom in or out the images, rotate, activate preferences and other functions. .
Multi Touch Products have limitless applications for retail stores, stadiums, corporate lobbies and foyers, corporate boardrooms, showrooms, presentation centres, restaurants, hotels, tourist attractions, trade shows, interactive advertising, and other public spaces where interactive kiosk-style multimedia is desired.
The device design is elegant and modern with a simple and linear structure made of an extremely durable material that is comfortable, reliable in use and also insensitive to vibration and moisture..
The towers and totems including the box are made out of steel weighing over 110kg each, which makes them the most solid and durable products in the global market.
The boxes are made up of marine wood, the material used for the finest yachts in the world. This makes our products look sophisticated and robust in order to relocate them to various places and events.
We are the only firm, which helps to customize the content in Arabic language.
We are the only firm to offer three years of warranty, which makes these products great value for money.
With such exclusive offers and attractions, it gives you all the more reasons to choose Darran as your valuable partner. Moreover, the sales support team of Darran will guide you at every step of the way. We not only ensure to deliver you with our products but more importantly deliver excellence to your organisation.
Quick Product features of Muti touch screens:
The Multi-touch products have the following features :
Quick data visualization of business in an easy interface.
Critical insight and accumulation of a large database
Product and service presentation of product and services with a graphical interface for interaction and communication between the customers and various brands.