DARRAN EVENTS
The event managing specialists
Darran LLC is an exclusive event management and marketing company in the Middle East that has set new benchmarks in the industry. At Darran, we are constantly delivering an expansive ambit of events like:
Conferences
Conventions
Congresses
Incentive programmes
Special events
Corporate events
Product launches
Workshops
Exclusive openings
Themed events
Award ceremonies
Road shows
Non-commercial exhibitions
From ideation to conclusion of an event, our team of experts keep in mind of the slightest details and the various complexities, which arrive with every event. We conceptualise the entire event and provide optimum logistical support. Be it coordinating the entire sequence of events, we leave no stone unturned to deliver an unforgettable event for our patrons and partners.

Be it a business, marketing, entertainment or social events, you're rest assured to be given a quality experience each time in terms of state-of-the-art technology and facilities. Our team of special effects artists, choreographers, visual & sounds engineers, and decorators create a unique ambiance and leave an indelible impression in the minds of the audience for years to come.

We are quality personified and go much beyond event management as we offer event marketing, conference management, communication design, and film production. Darran works closely with its partners and customers to deliver entertainment, business, marketing or social events of the highest standards.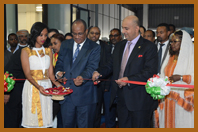 2016
"OPEX 2016 – Omani Products Exhibition Addis Ababa, Ethiopia"
"The Largest Omani Products B2B EXPO"

Organized in association with USI (Upstream Investment) and ECCSA (Ethiopian Chamber of Commerce and Sectoral Associations) under the Patronage of His Excellency Yakob Yala, Minister of Trade of F.D.R of Ethiopia and HE Dr. Ali Bin Masoud Al Sunaidy, Minister of Commerce and Industry of Sultanate of Oman.

The first time outside the GCC countries, The Omani Products Exhibition OPEX 2016 bringing over 100 companies together in creating the opportunity for Omani business and their Ethiopian counterparts to forge Business to Business networking.
11 - 14 April 2016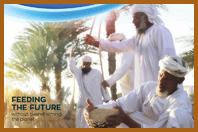 2015
"World Expo Milano Itally"
"Feeding the Future Without Overwhelming the Planet"

For the Ministerial Committee, in charge of preparation of the Oman Pavilion, Expo 2015 Milano, Italy.

Produced the Expo Milano 2015 Magazine Special Edition.
May - October 2015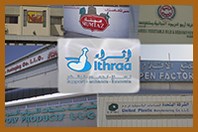 2014
"Omani Products Promotional Film"
"Promoting Omani Products for Export"

The Project was for The Public Authority for Investment Promotion & Export Development (Ithraa), Produced an Omani products promotional film to be used for supporting and promoting the export development in the Sultanate
December, 2014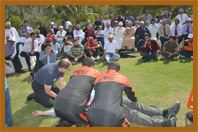 2013
"Oman International Sports Medicine Conference 2013"
"Redefining Sports in Oman"

Held under the patronage of His Excellency Sheikh Al-Fadhl Al-Harthy, Secretary General of the Ministerial Council of Ministers Affairs. Organised by Oman Sports Medical Committee and supported by Ministry of Sport Affairs and the Asian Federation Sports Medicine.

200 medical professionals from across the region attended the 3 days event and lectured by 15 international speakers aimed to promote and to improve the health of the individual through physical fitness.
26 – 28 February, 2013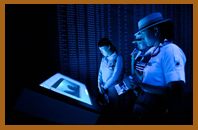 2012
"2012 World Expo Yesou, Korea"
"Nurturing Marine Wealth"

For the Ministerial Committee, in charge of preparation of the Omani Pavilion, Expo 2012 Yeosu Korea.


Produced the Expo 2012 Yeosu Korea Excellence International Magazine Special Edition and delivered customized Multi Touch Screens and produced 05 documentaries about marine environment in both Korean and English languages.
May 12-Aug 12, 2012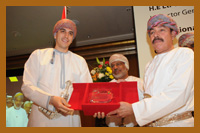 2011
"1st Regional Road Safety Youth Assembly"
"Connectivity & Moving Forward"

His Highness Sayyid Kamil Bin Fahad bin Mahmoud Al Said, the Patron of Oman Road Safety Association & Oman Youth Ambassadors for Road Safety & His Excellency Lt. Gen Malik Suleiman Al Ma'amari,Inspector General of Police & Customs.
19 - 21 February 2011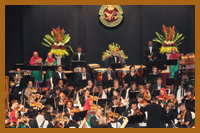 2010
"L'OIG – L' Orchestre International de Geneve"

Organised under the Patronage of His Highness Sayyid Fahd bin Moahmoud Al Said, Deputy Prime Minister for the Council of Ministers; The Consulate General of Switzerland in Oman; & The Government of the Republic and Canton of Geneva.

A special concert and gala dinner was held on the occasion of the 40th National Day of the Sultanate of Oman.
10 November 2010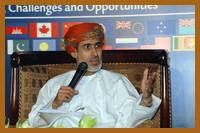 2009
"32nd ADFIAP Annual Meetings"

Held under the auspices of H.E. Ahmed bin Abdulnabi Macki, Minister of National Economy and Deputy Chairman of the Financial Affairs and Energy Resources Council.

Association of Development Financing Institutions in Asia and the Pacific Annual meeting with a theme; Financing Development Amidst the Global Crisis: DFI Responses, Challenges and Opportunities attended by 120 international delegates representing 100 institutions from 40 countries.
27-30 April 2009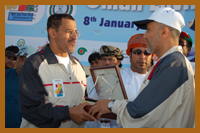 2008
"Oman Environment Day 2008"

The first exhibition of Omani companies to showcase their activities in environment preservation involving school children as well to educate them on the importance of environment and their role with a symposium alongside on Climate Change & the Community titled: Awareness & Action.
8 January 2008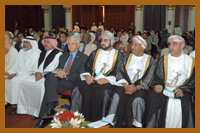 2007
"2nd International Gulf Group for the Study of Diabetes Conference"

Coordinated under the auspices of H.E. Dr. Ahmed bin Abdul Qader Al Ghassani, Undersecretary for Health Affairs, Ministry of Health.

First visit and participation of International Diabetes Federation President in a local conference.

600 medical professionals from across the region attended the 3 day event aimed at highlighting the latest in medical & pharmaceutical technologies.
Highest accreditation – 92% - by the American Academy of Continuing Medical Education for a regional conference.
11-14 February 2007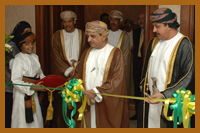 2006
"1st Occupational Health Conference – Oman"

Held under the auspices of H.E. Dr. Juma Bin Ali Juma, Ministry of Manpower.

The event aimed at bringing awareness on the importance of Occupational Health to social and economic development. The event attracted the largest participation of the regions' leading corporate houses.

Adoption of Muscat Declaration, a private sector initiative now incorporated by the AGCC Secretariat General as the working document for the 6 states. Several international companies participated in the exhibition alongside the 3 day conference to showcase their products & services in this field.
11-13 December 2006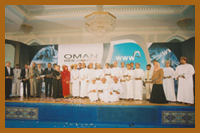 2005
"Oman Web Award"

Under the patronage of H.E. Mohammed bin Nasser Al Khasaibi, Secretary General at the Ministry of National Economy & Chairman of the Information Technology Executive Committee.

The Sultanate's first web designing competition was held to gear up the local talent and advocate ICT growth & development. The event was attended with an impressive list of 120 corporate & personal websites. The winners of the event represented Oman in the Pan Arab Web Awards.
30 December 2005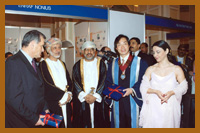 2004
"FIMS World Congress 2004"

Inaugurated by H.E. Yusuf bin Abdullah Al Alawi, Minister Responsible for Foreign Affairs.

Commemoration of its 75th anniversary and held for the first time outside Western Europe.

The first world congress to be held in Oman in which over 622 international delegates plus over 200 local delegates attended from 69 countries making it the biggest congregation of nationalities in the country. The pre-congress seminars provided delegates with 20 hours of CME and 12 world bodies were represented.
24-28 January 2004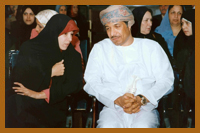 2003
"Islamic Federation of Women's Sports – 9th Biennial General Assembly"

Initiated under the auspices of H.E.Mohsin bin Khamis Al Balushi, Undersecretary for Tourism.

This event was committed to encourage Women's sports in Islamic countries.

44 women represented 23 member & observer countries during which Oman formally joined the federation and tabled its interest to host the Women's Games of 2005.
12 - 14 October 2003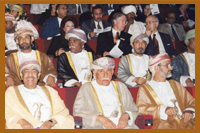 2002
"Gulf Economic Forum – Muscat 2002"

Inaugurated by H.E Sheikh Humoud bin Abdullah Al Harthy, President of Majlis Al Dawla.

The launch of an annual event rotating within the 6 GCC states where HE Abdulrahman bin Hamed Al Attiyah, AGCC Secretary General & Prof. Andre Sapir the Economic Advisor to the EC President gave keynote addresses after which 48 international speakers debated in an open forum with 300 delegates.
1 – 3 November 2002
"Prevention of Financial Abuse Conference"

Inaugurated under the patronage of H.E Lt. Gen. Hilal bin Khalid Al Mawali, Inspector General of Police and Customs.

It was the first conference of its kind attended by almost 300 delegates from 16 countries and supported by the Royal Oman Police, Central Bank of Oman, Government of Switzerland, World Bank, IMF & Transparency International.
23– 25 September 2002
2001
"Musikantenstadl 2001"

An annual event held at a different destination every year, in which over 960 German tourist from Germany, Austria and Switzerland visited Oman.
12 - 30 October 2001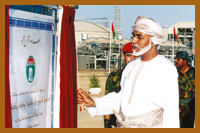 2000
"Oman LNG Inauguration"

Inaugurated by His Majesty Sultan Qaboos bin Said.

Over 1000 delegates from Oman & Abroad attended the inauguration.

Handled all logistic & ground arrangements for the dignitaries and local & international media.
14 October 2000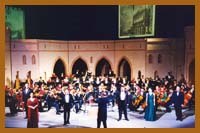 1999
"Al Felaij Castle Theatre"

A cultural event, which revived Oman's ancient position as a bridge between East & West.

Executed with the blessings of HM Sultan Qaboos bin Said.

The concept & realisation by Darran, where the inauguration was attended by the Personal Representative of HM SULTAN QABOOS and HE Fredrico Mayor, Director General of UNESCO.
2 – 3 October 1999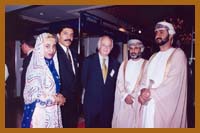 1998
"SIOMAN '98, Business & Investment Opportunities in Oman"

Under the patronage of H.E Maqbool bin Ali Sultan, Minister of Commerce & Industry.

The 1st Italian Week in Oman hosting an exhibition & Seminar where 50 Italian companies, banks & individuals came to link up with Omani partners.
20 - 24 April 1998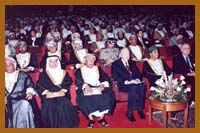 1997
"Oman International Economic Forum"

The first major international conference in Oman organised by the private sector.

Inaugurated by H.H Sayyid Fahd Al Said, & attended by former British Premier John Major, Austrian President Kurt Waldheim and South African President F.W. De Klerk.

Organised the conference & handled the logistics for the VIP attendees, foreign speakers & delegates.
29 November - 1 December 1997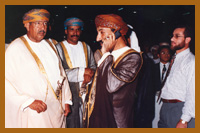 1996
"Arabian Telecom '96"

It was a ground breaking telecommunication show in Oman.

Inaugurated by H.E Ahmed bin Suweidan Al Balushi, Minister of Telecommunications.

Over 160 local & international exhibitors attended the conference.

Conference in co-ordination with International Telecommunications Union.

The first truly international exhibition and conference in Oman where GSM and Internet as well as Live Video Conferencing were introduced to Oman. .
8 - 10 September 1996